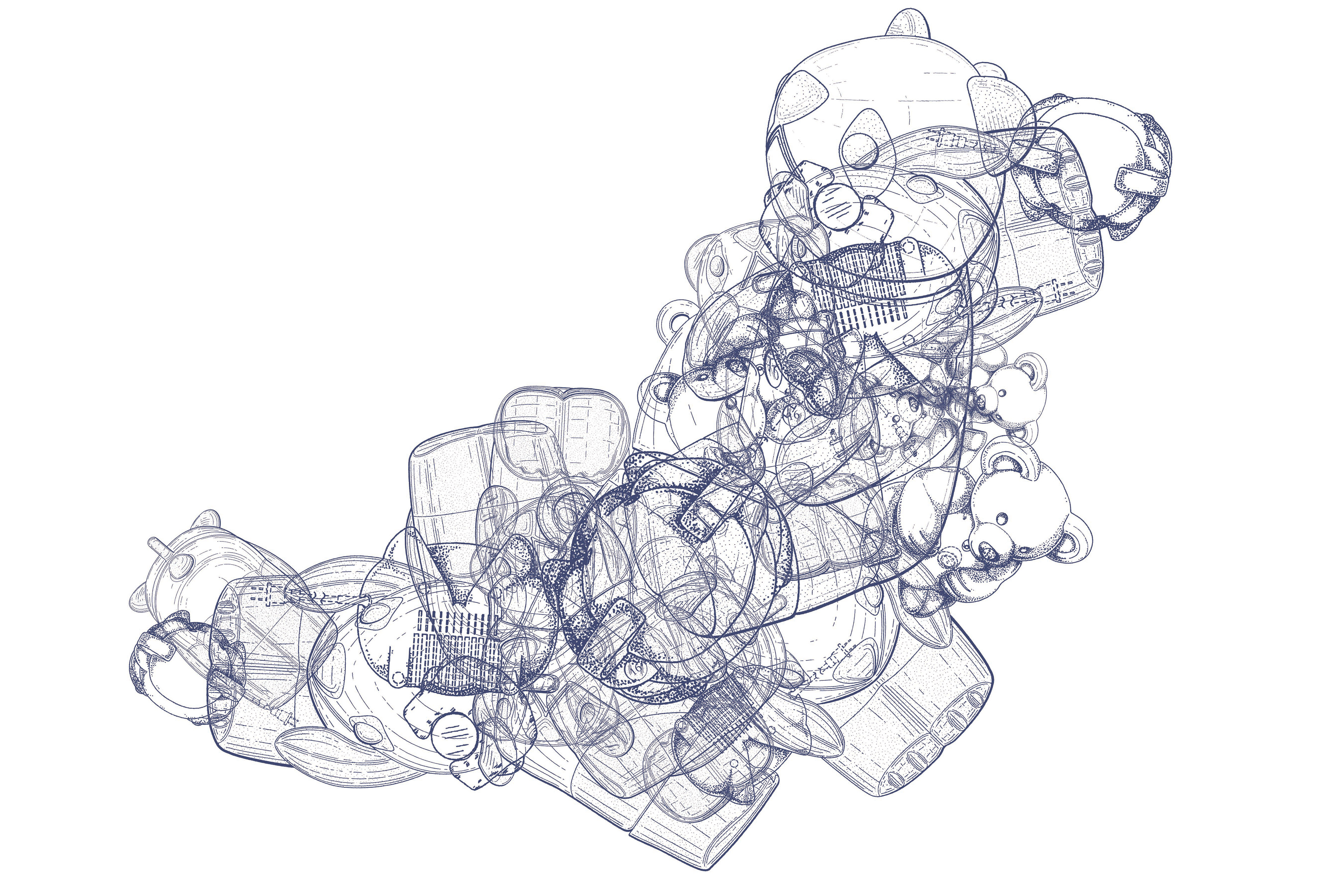 At the intersection of Sevierville, Pigeon Forge and Gatlinburg, the black bear sits omnipresent. Folded in the narrative of Appalachian culture, the black bear serves as physical animal, commercial talisman, and database figure. Often instantaneously accessible, digital databases are boundless collectives of information that destabilize conventional modes of structuring relationships. Objects are presented non-hierarchically and are easily reshuffled to move capital or manipulate the physical realm. The Bear Database of Gatlinburg is one such compression of space and time. The resort town created its own authenticity by replicating a series of images over commercial franchises to rationalize an aesthetic and identifiable culture. Enrolled and legitimized by the icon of the black bear, Gatlinburg is a condition of camo, Ripley's, pancakes, aquarium, gun range, blonde hair, golf course, moonshine, hotel and national parkland. In the heart of the mountains, the black bear is manifold; there is no linear narrative.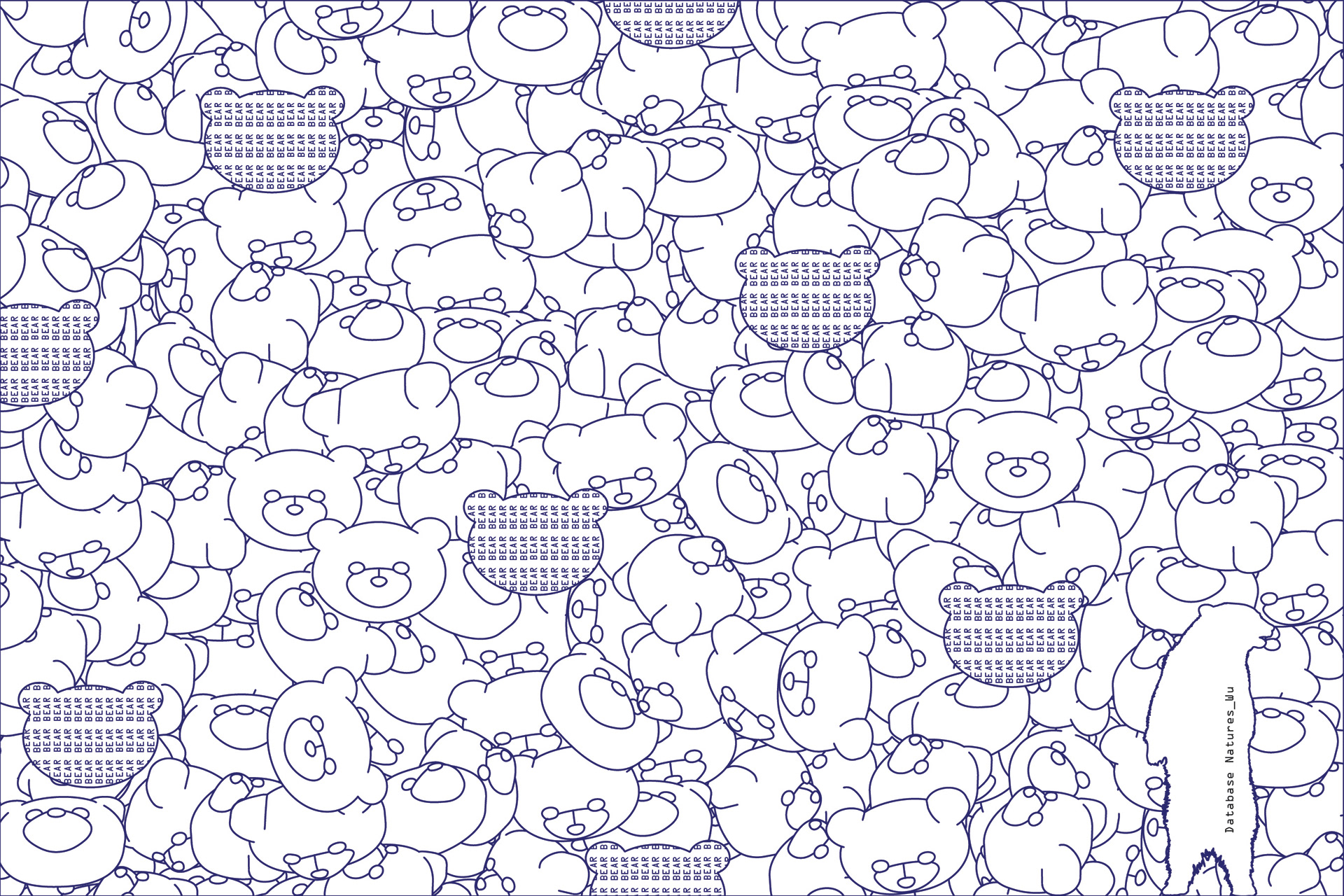 Reality is folded in on itself as bodies come into contact with objects, all fictionalizing the bear of the Smokies which colors the meta-narrative of Gatlinburg. The black bear's form is carved into plastic, cotton and dead trees – transformed to souvenirs to live as keychains, teddy bears and garden sculptures. The animal bear is no longer of fur and bones, but rather exists digitally as the #twitter update of a low-res, pixelated black form lumbering along a sidewalk in search of garbage. Database Natures examines these acts of adjacency. Drawing becomes a strategy to show the effects of the Bear Database in space.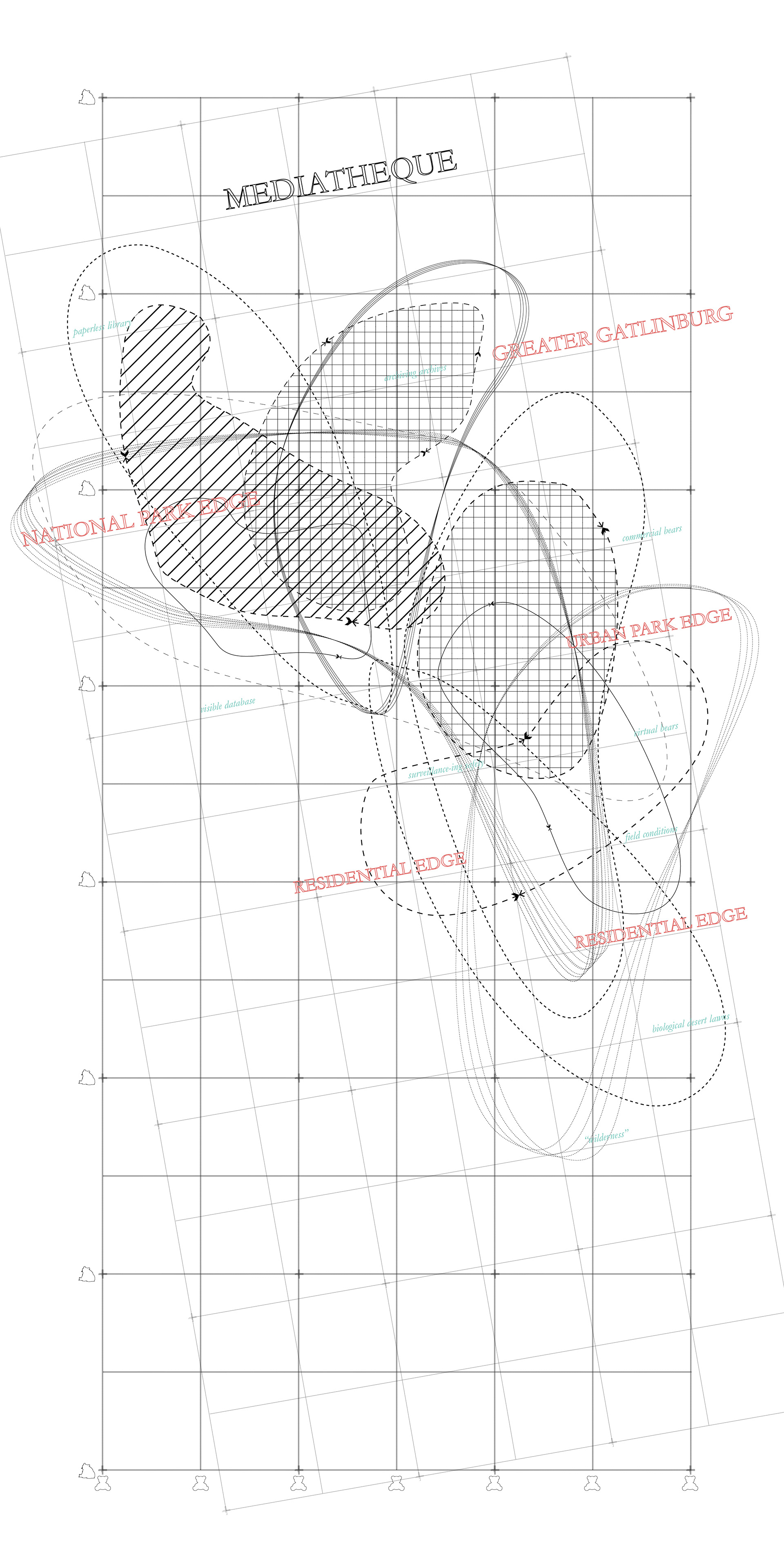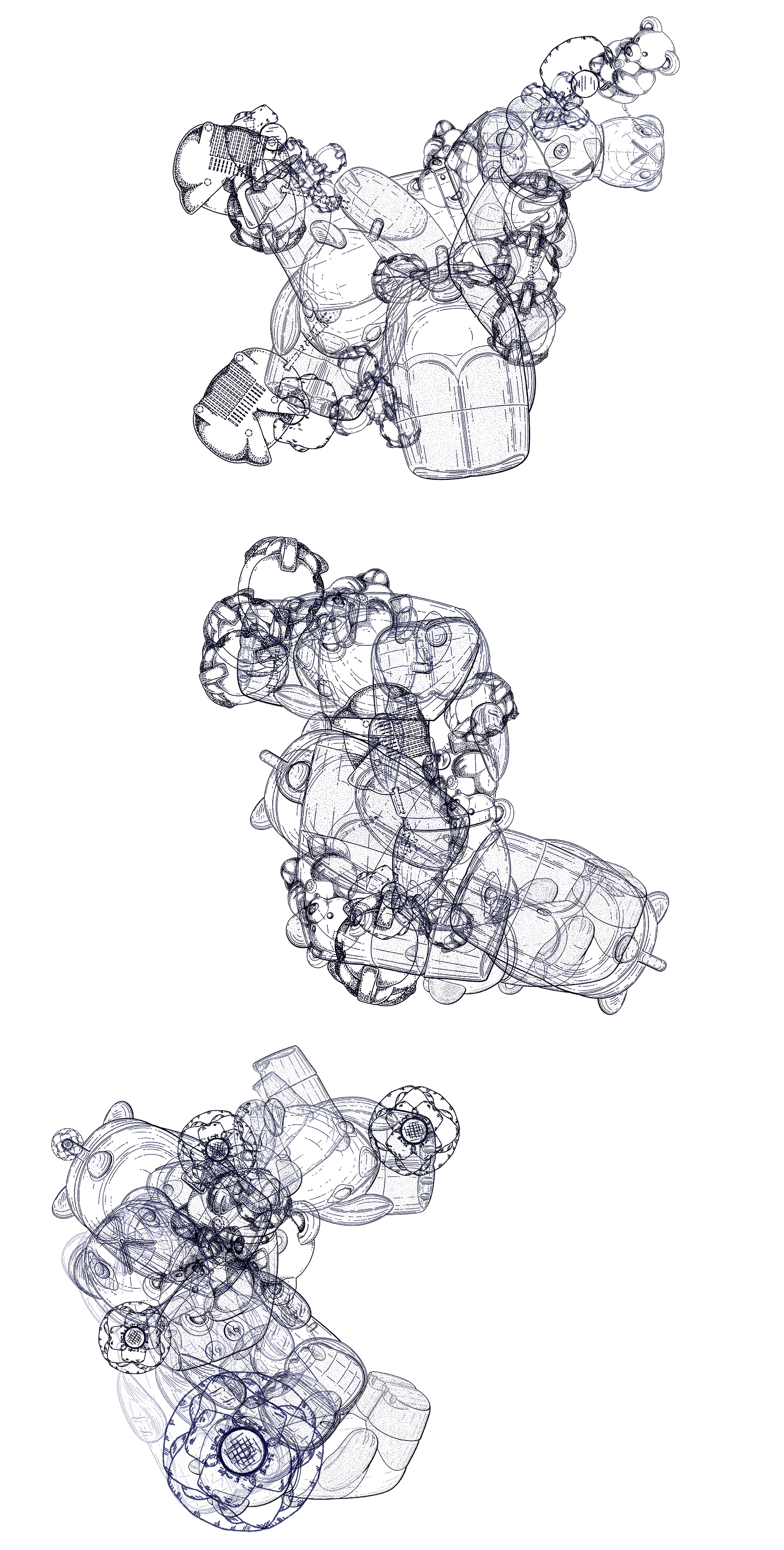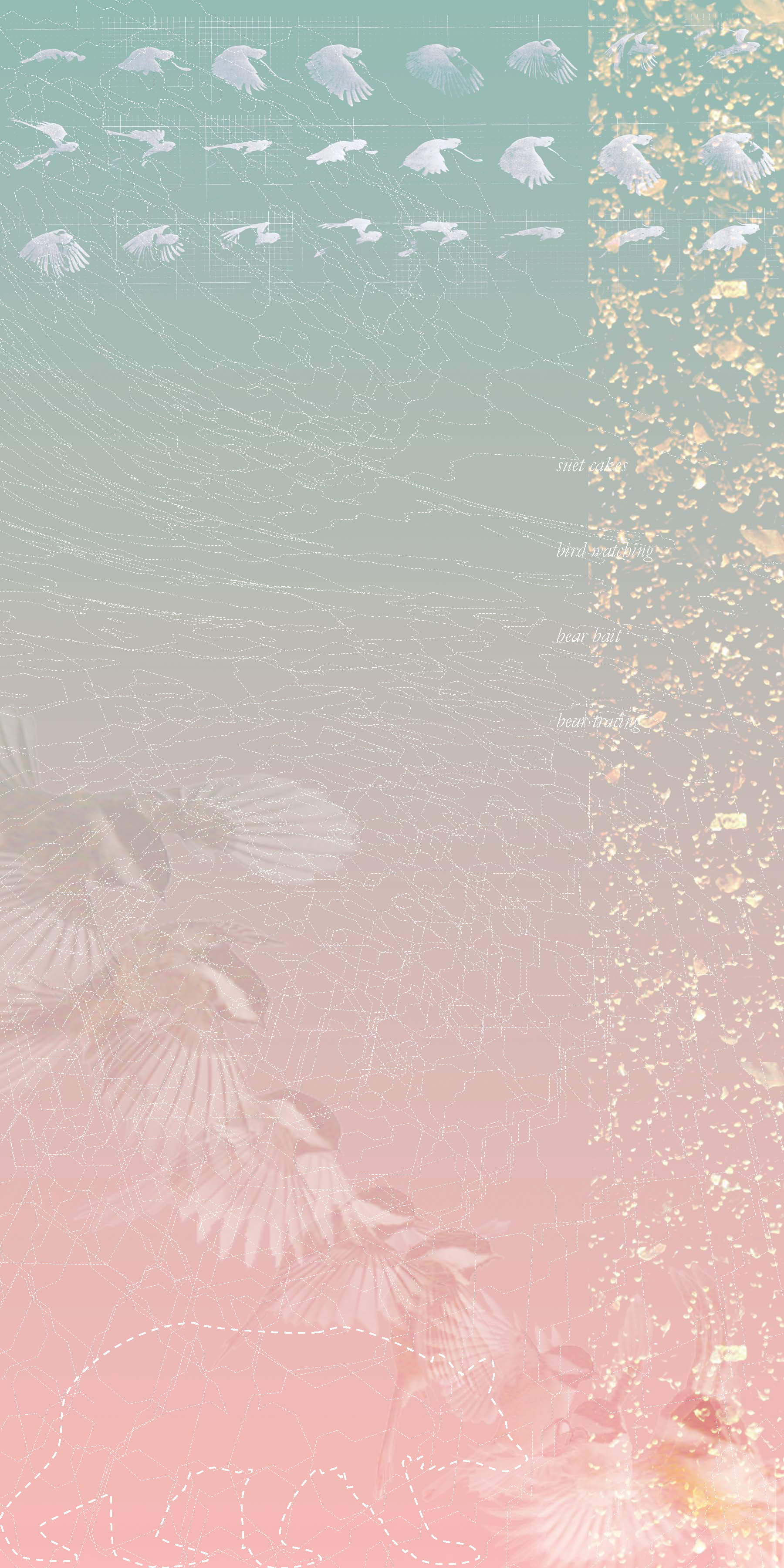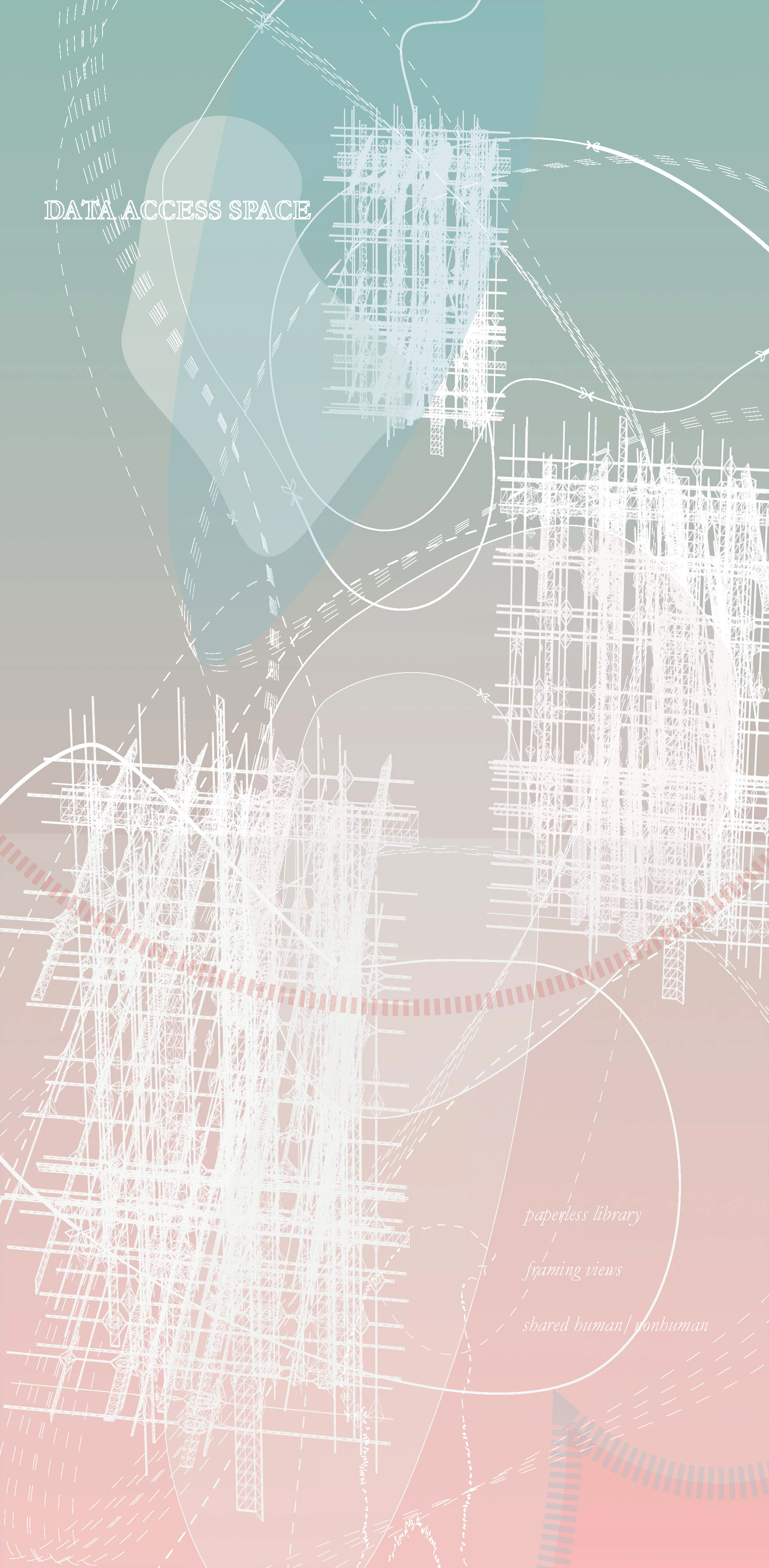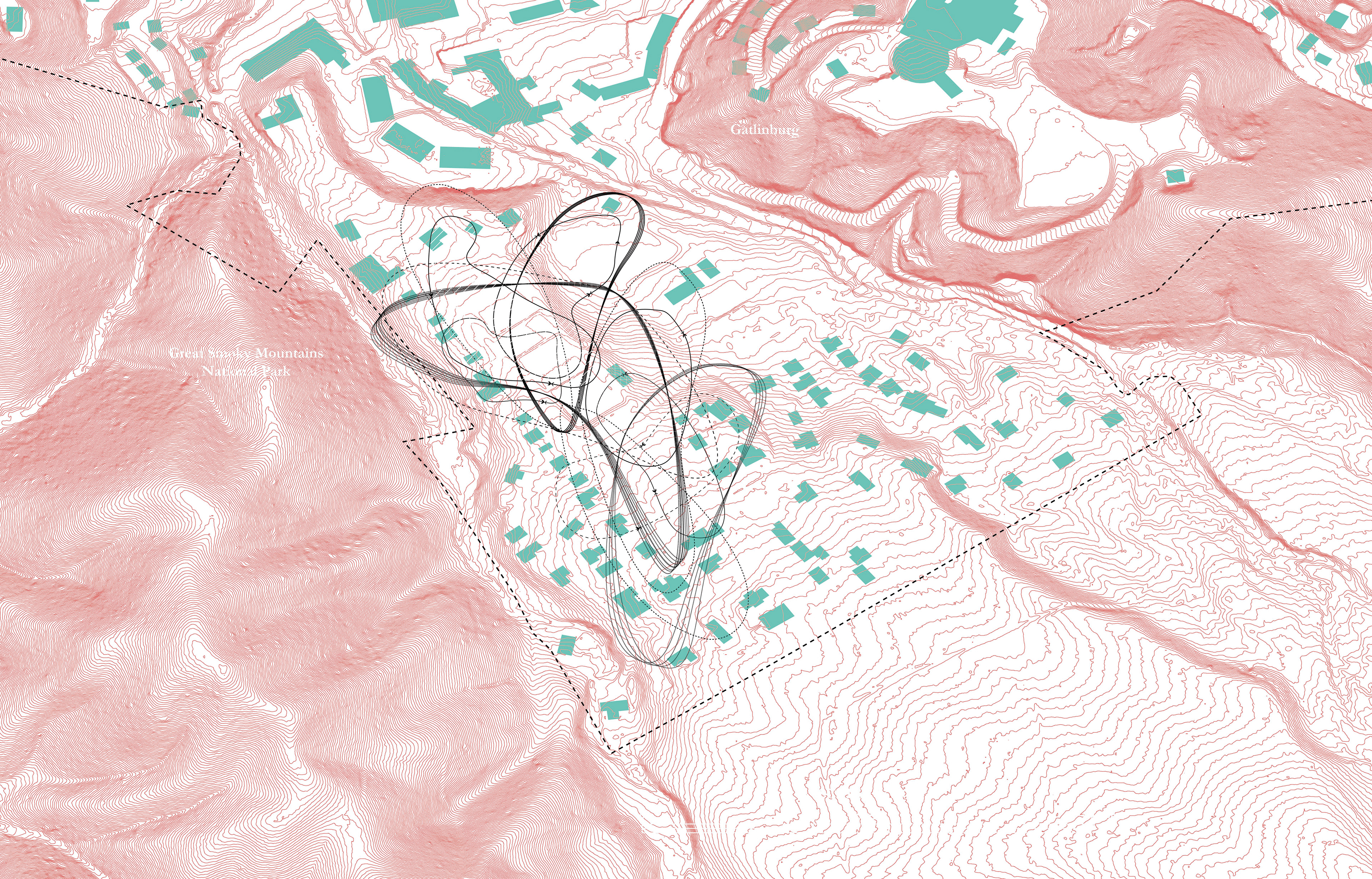 This inflation of authenticity and reality is represented as a masterplan for Gatlinburg, separated into nonlinear narrative snapshots. Territory is distorted as the animal bear interrupts urban areas, prompting a reevaluation of how the physical realm has been organized. The bear creates space. The experiences of all guests + consumers in Gatlinburg is of revelatory participation in which bodies, objects and signs possess equal authorship in defining environment and local culture. In a demanding pulp fiction, the bear database contextualizes the explicit and latent enormity of bear-things and their viscous natures.   
​​​​​​​