Yellow Subnature proposes a research station to investigate climate change and its effect on local bee colonies in Southeastern Tennessee. Through a series of material studies that offered insight into process and form,

this new structure of manifold edges defies the logic of inwards or outwards, adopting instead a language of shared crevices and interstitial inhabitation. The architecture creates microclimates that support nonhuman colonies adjacent to spaces for human occupation and observation. Located in Ross Marble Quarry, a post-industrial mining site, the project embraces the operational parameters of an extraction landscape and their effects over time on emerging ecologies. The folding of architecture and landscape supports the flux nature of local species and provides a stage to observe and analyze an unfolding, open-ended future.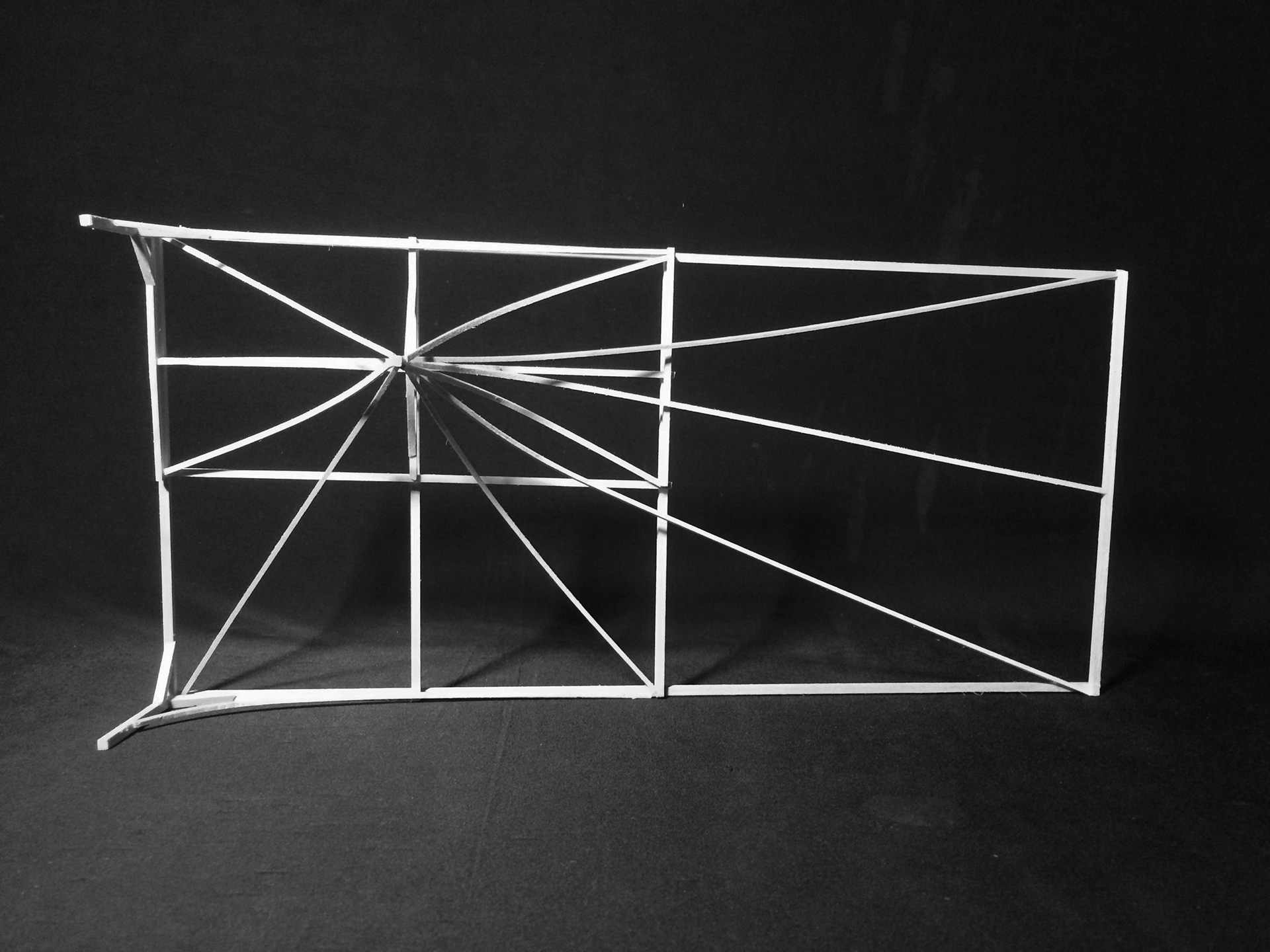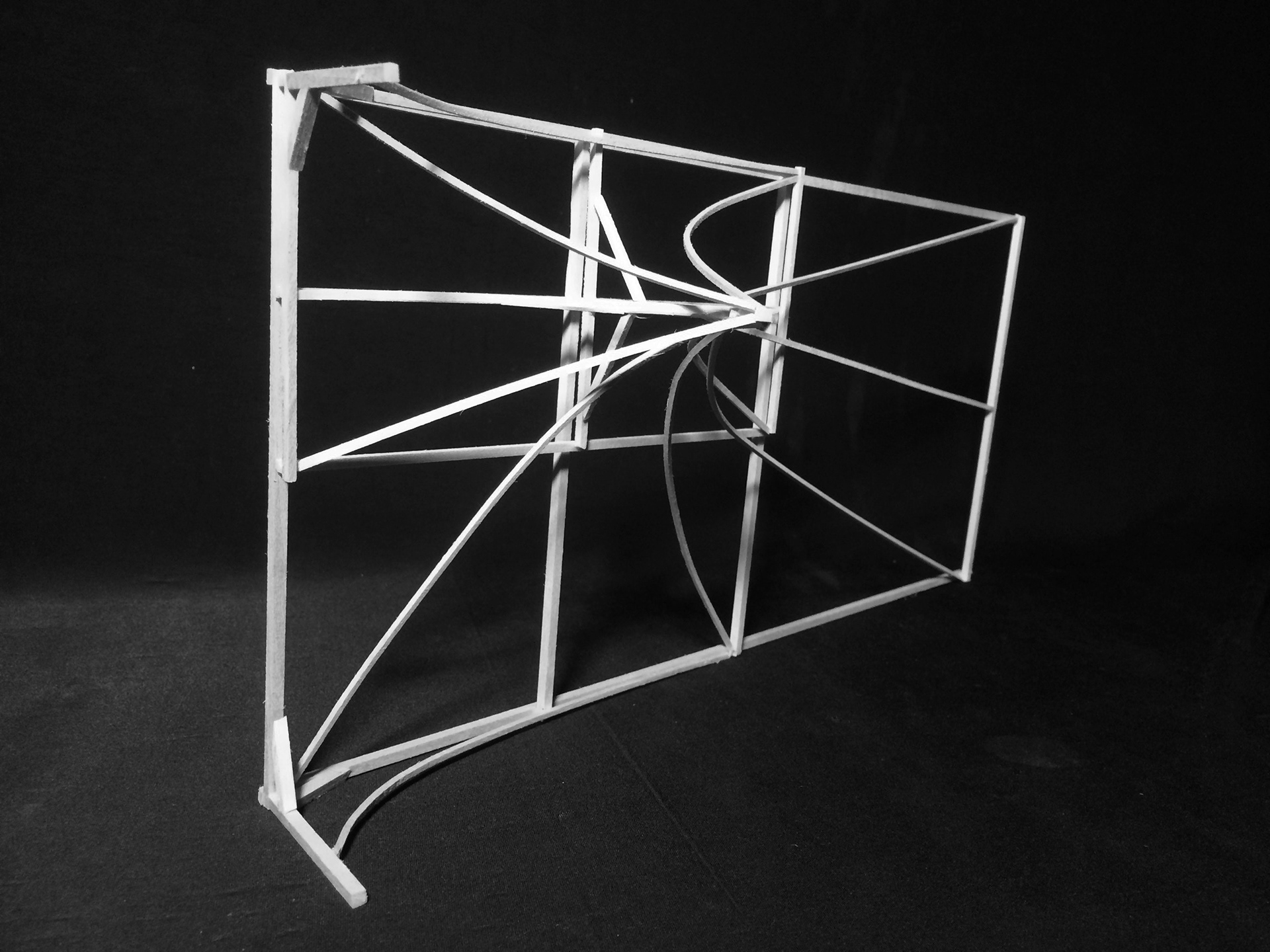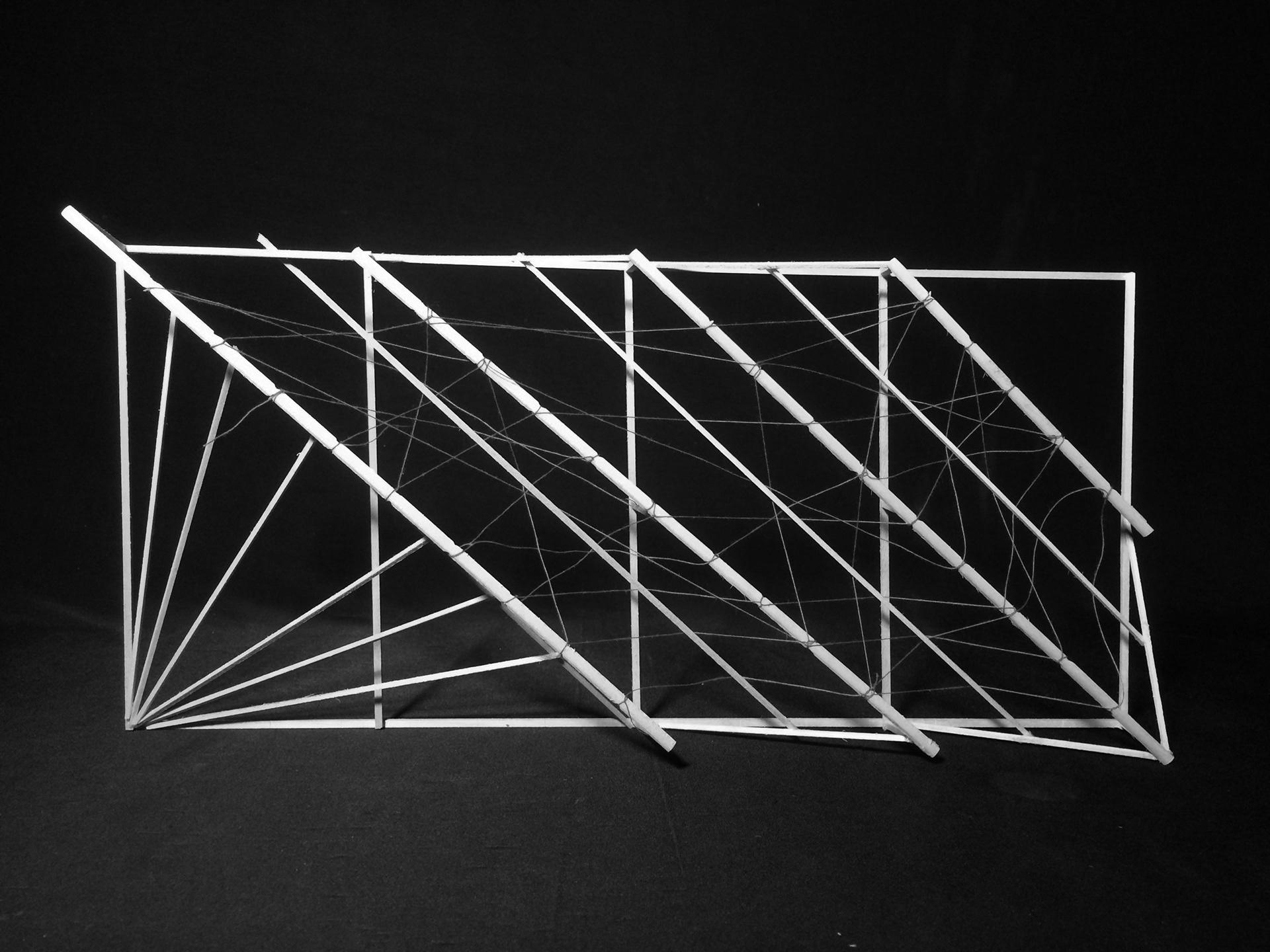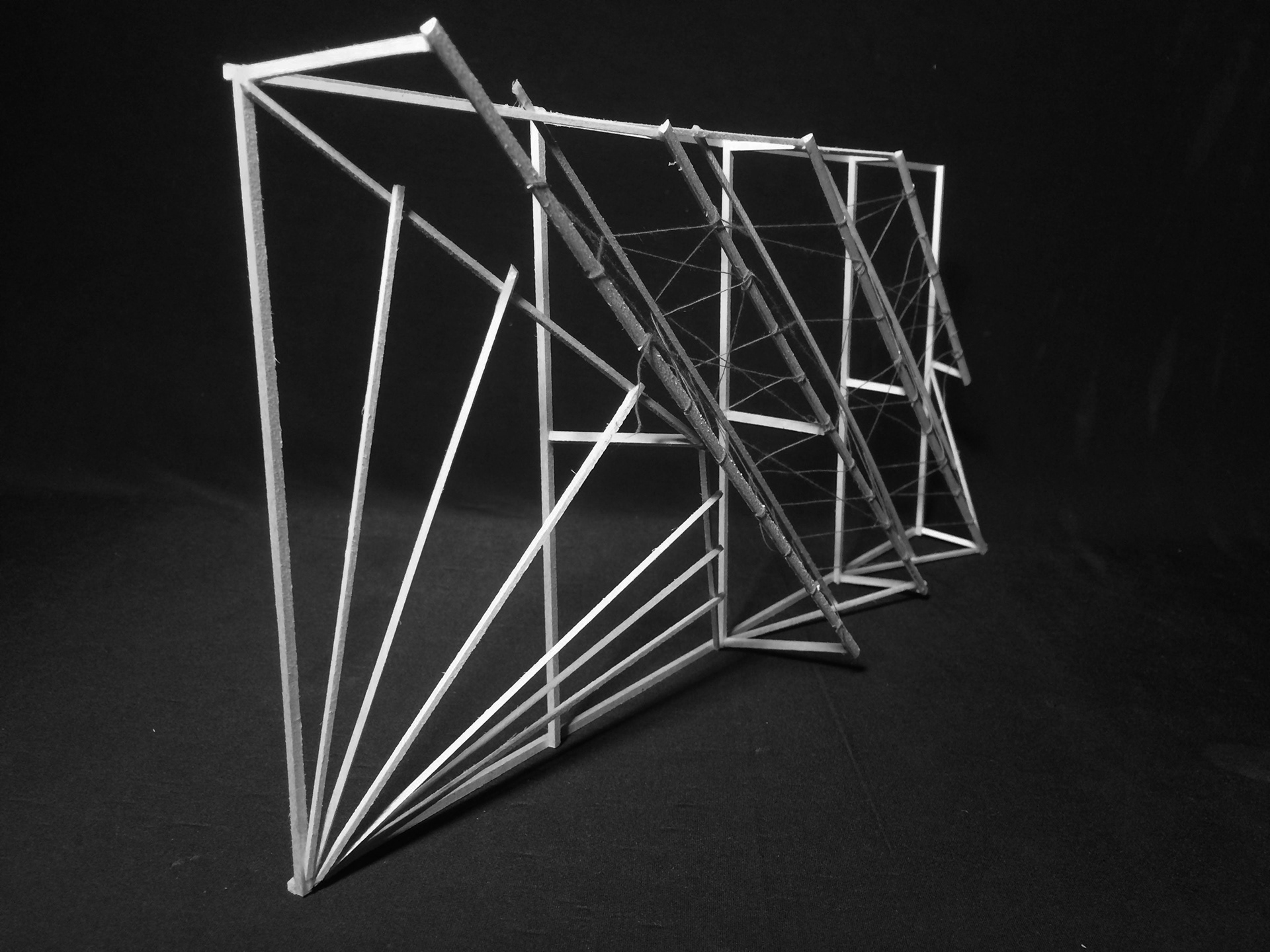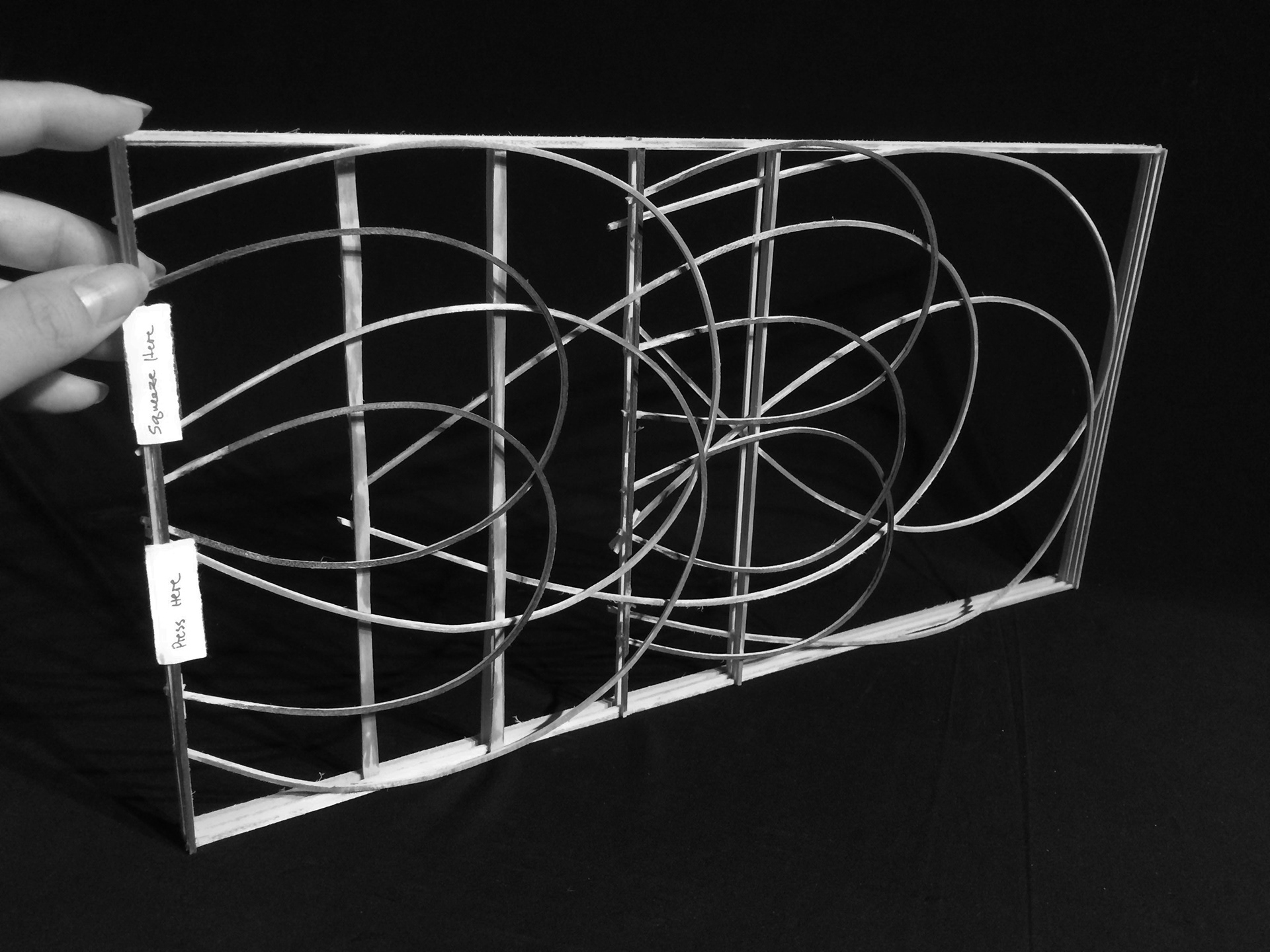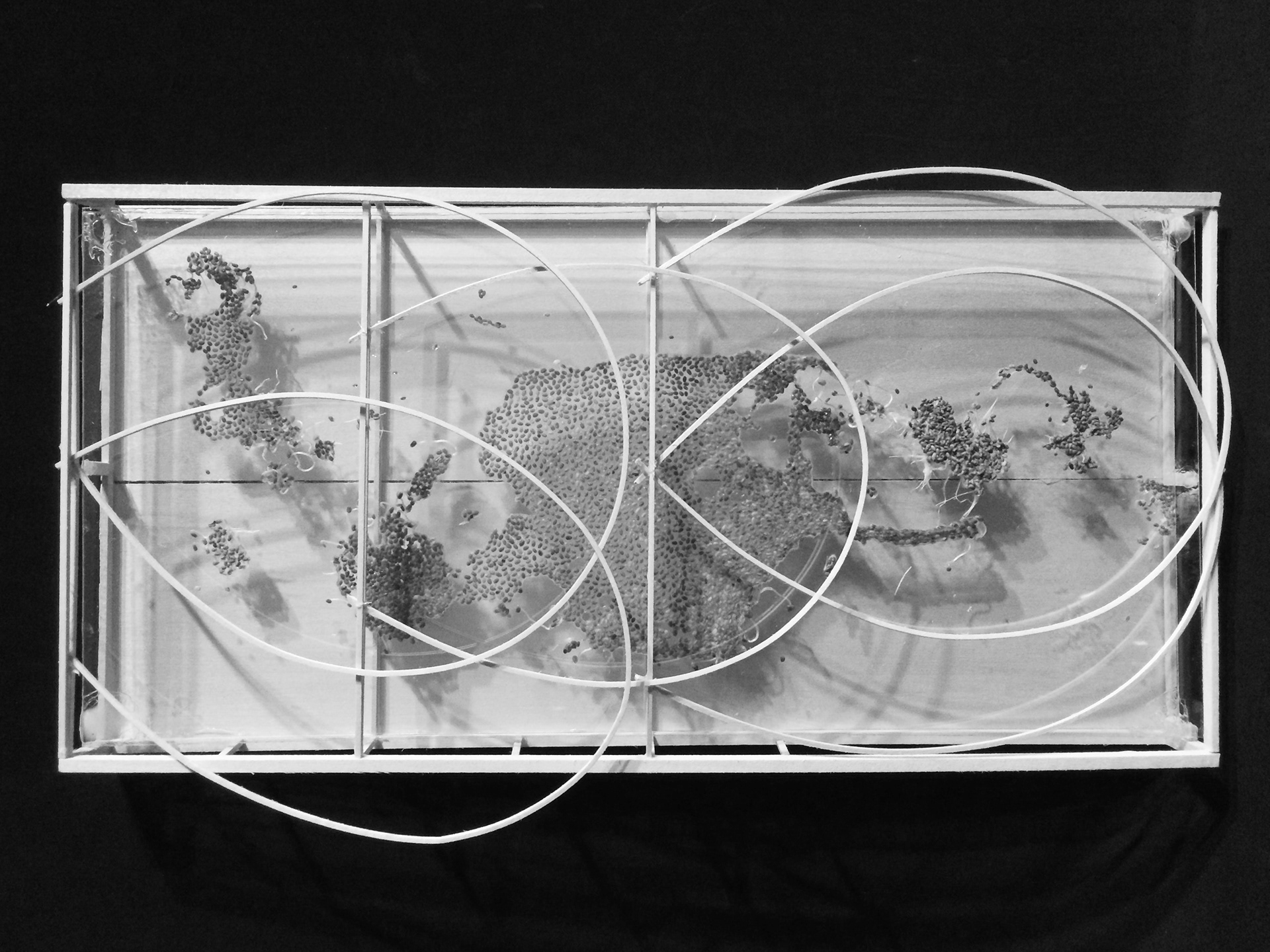 This material study explores the hybrid nature of articulating seeded form. Simple basswood assembleges thread together to create new surfaces in which living material is embedded. This potential to suspend objects within one another informed the following experiments with concrete casting and 3D printing which capitalized on the interoperability of each materials' synthetic properties to create new, unexpected compositions.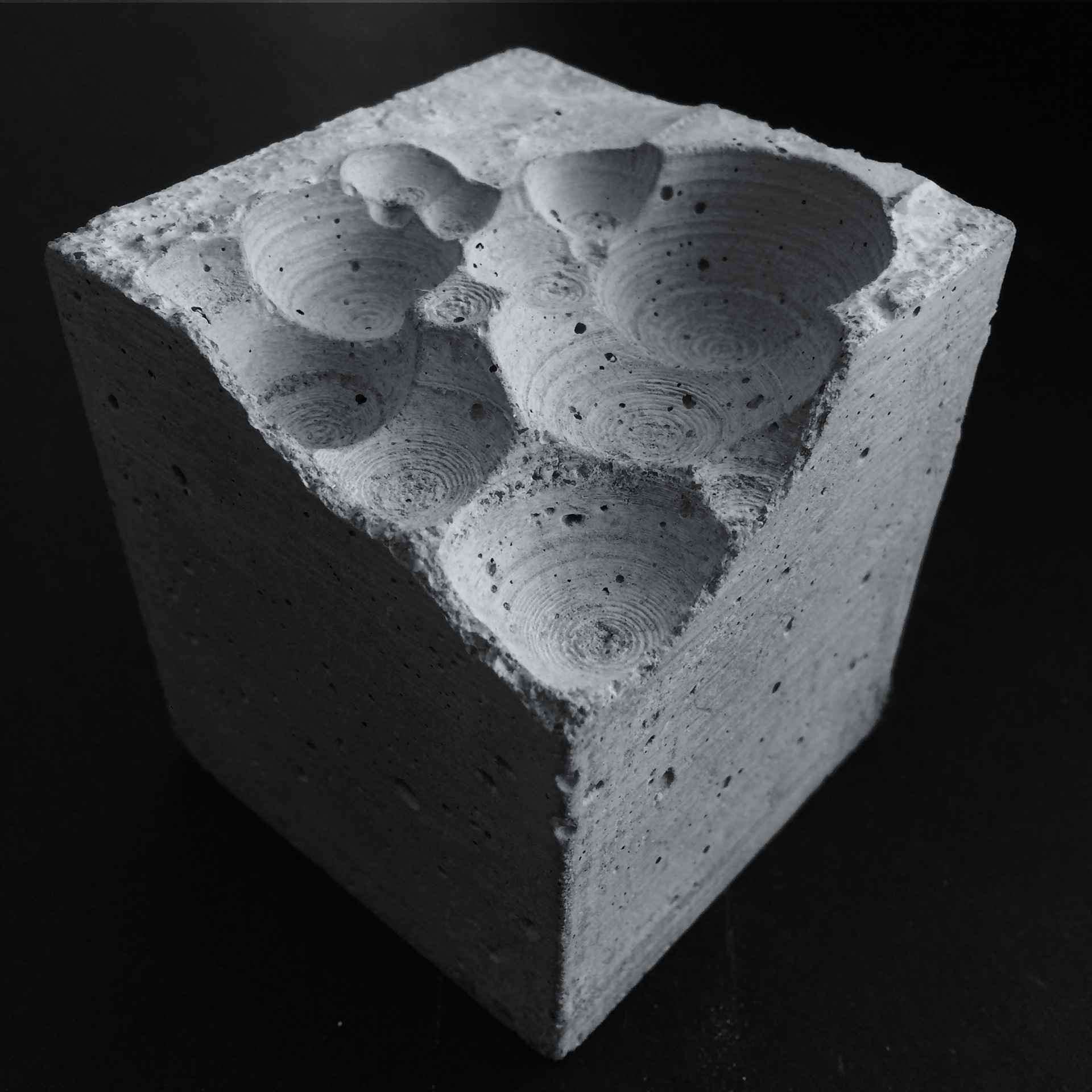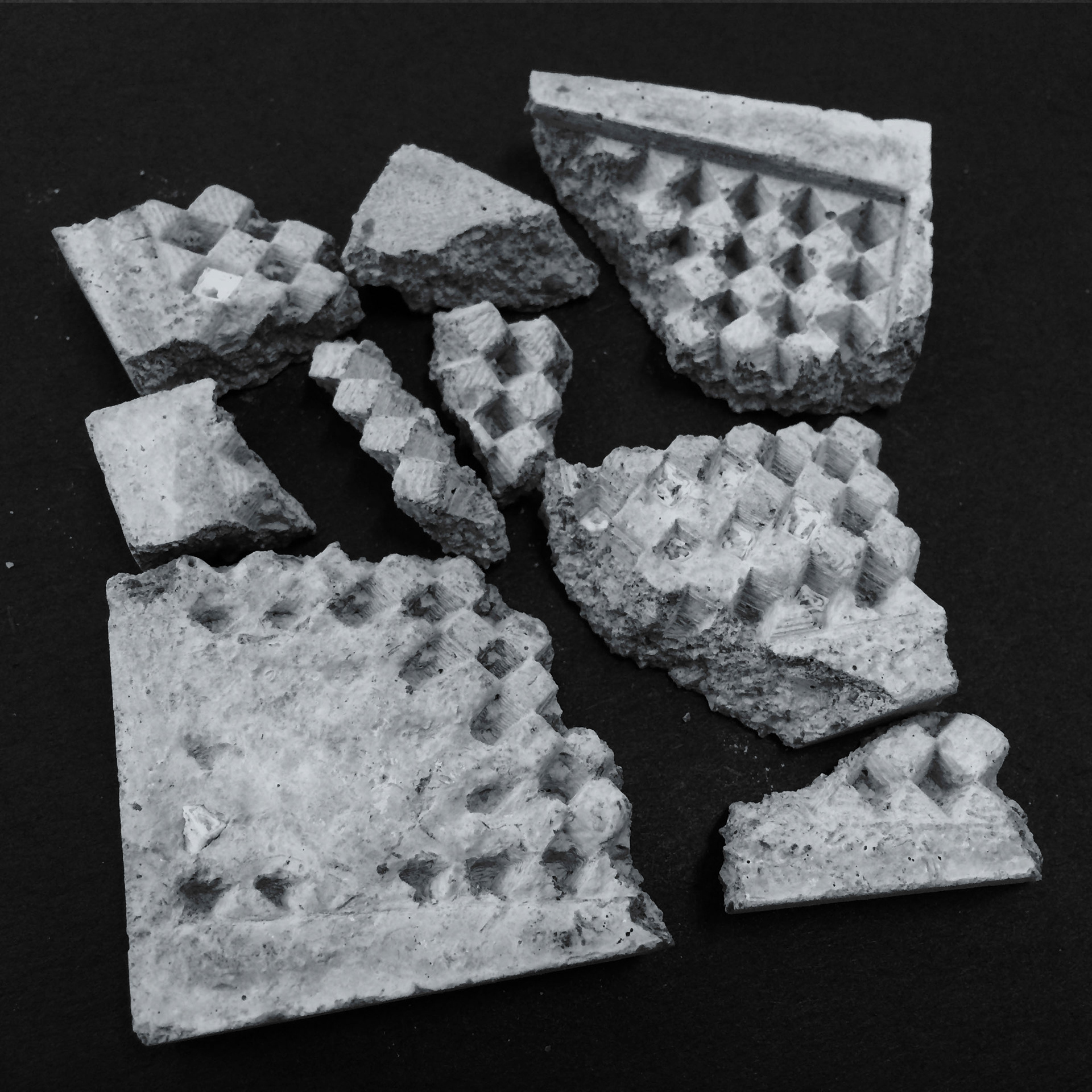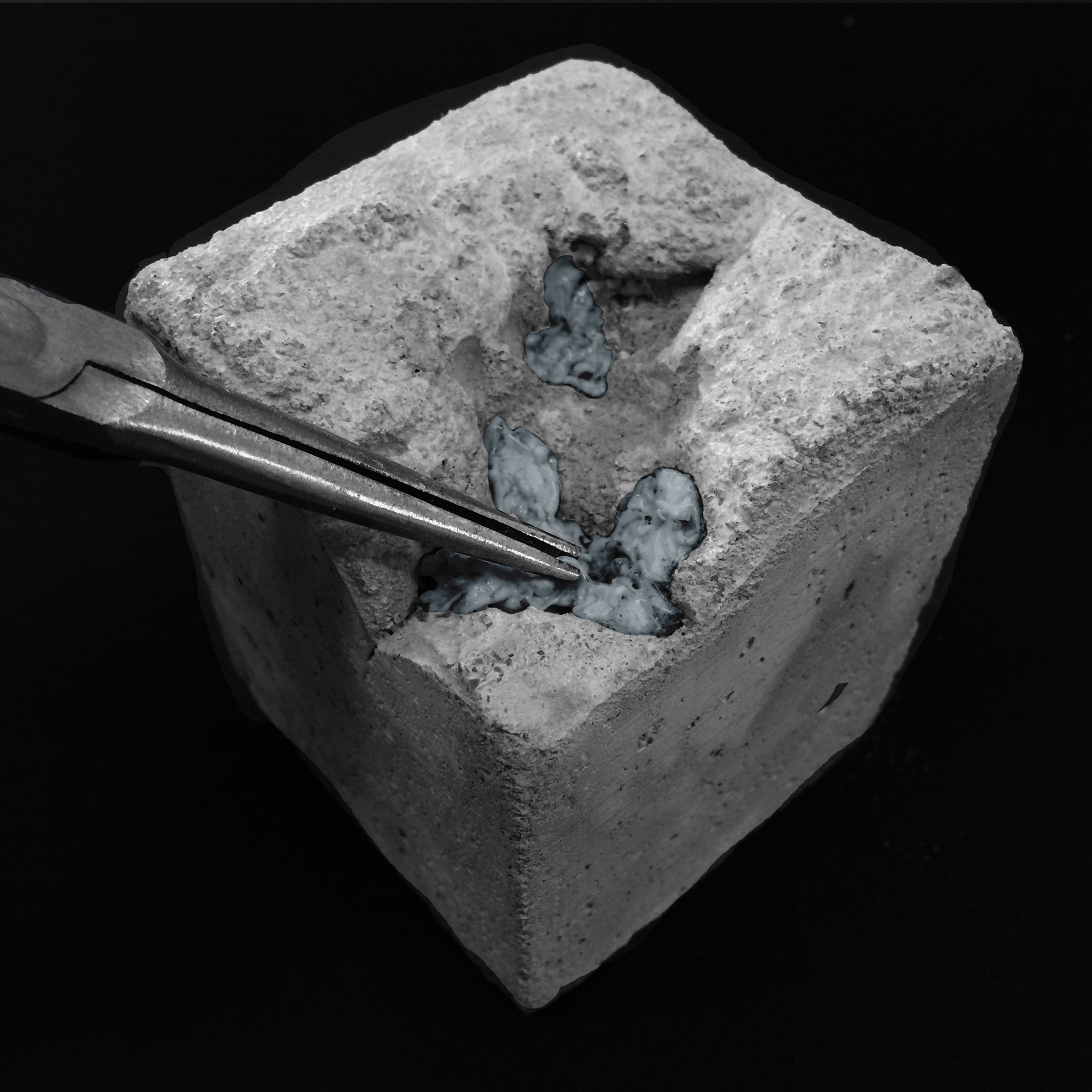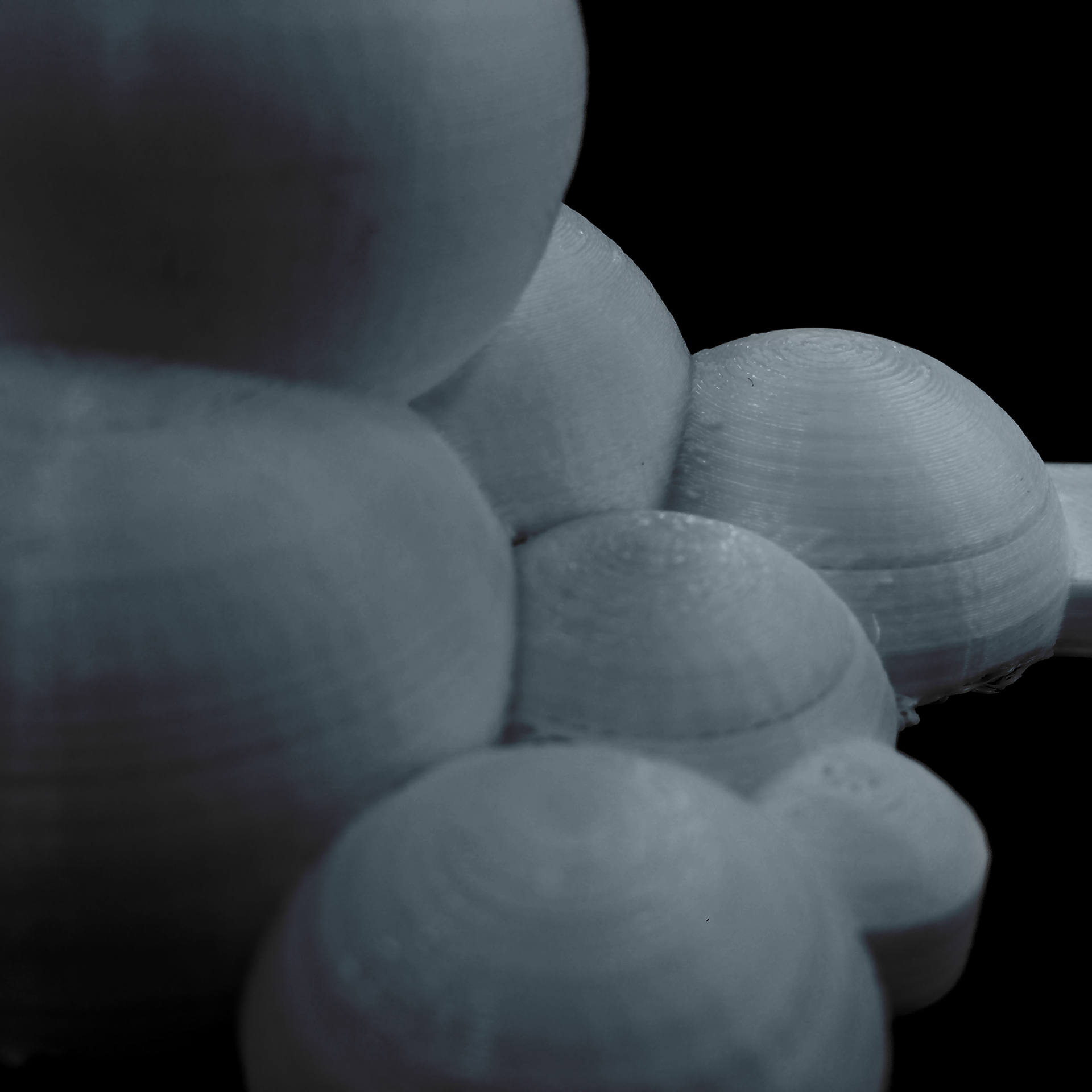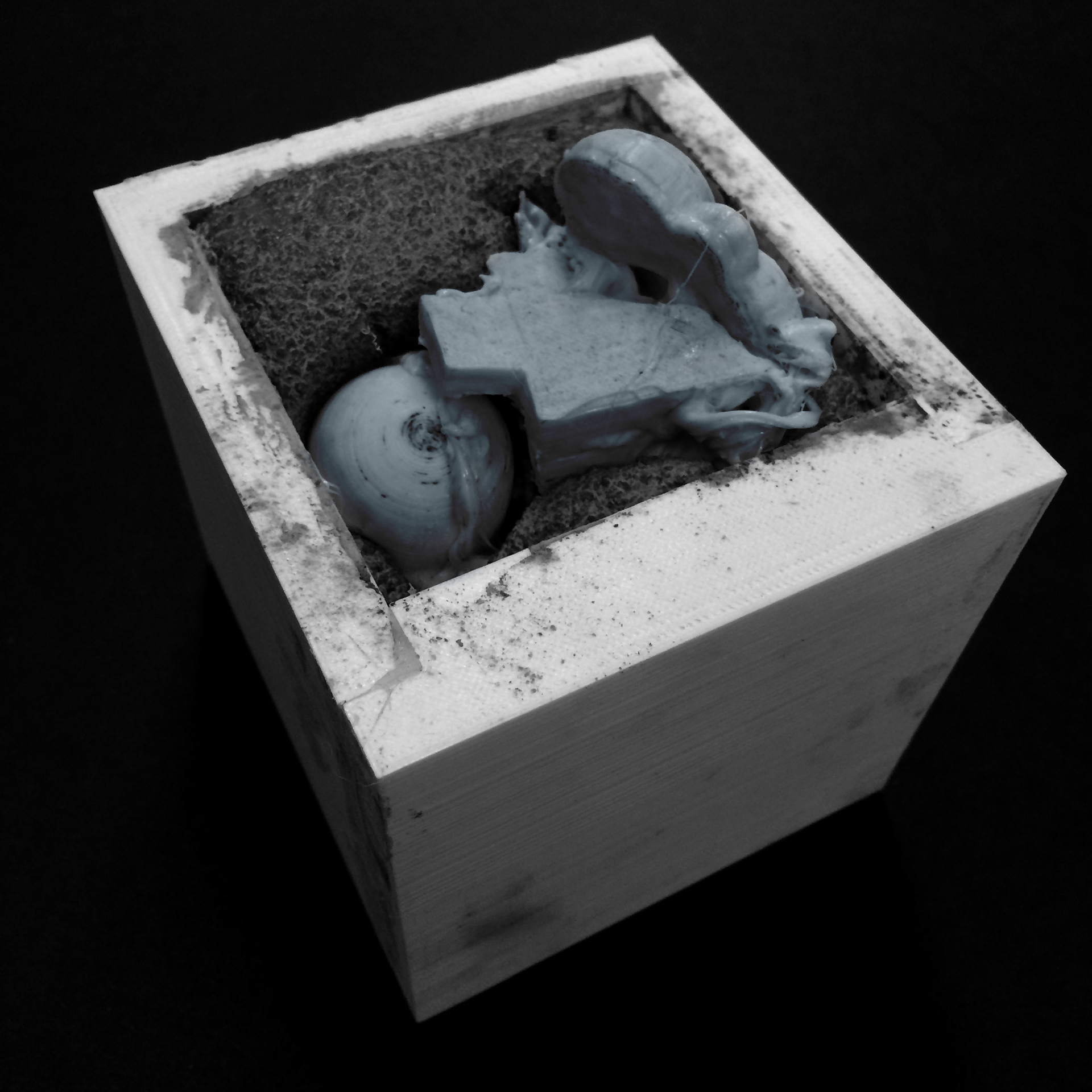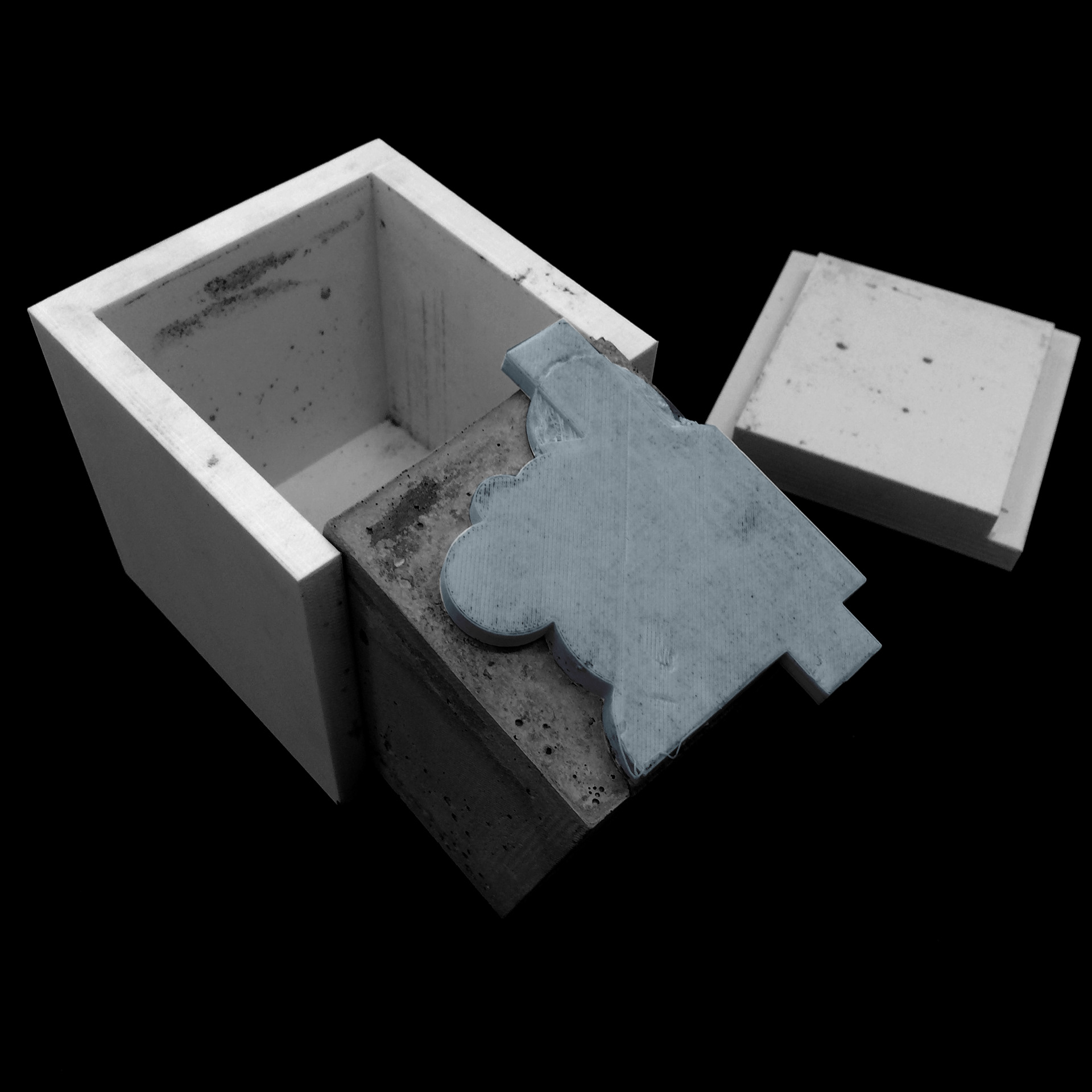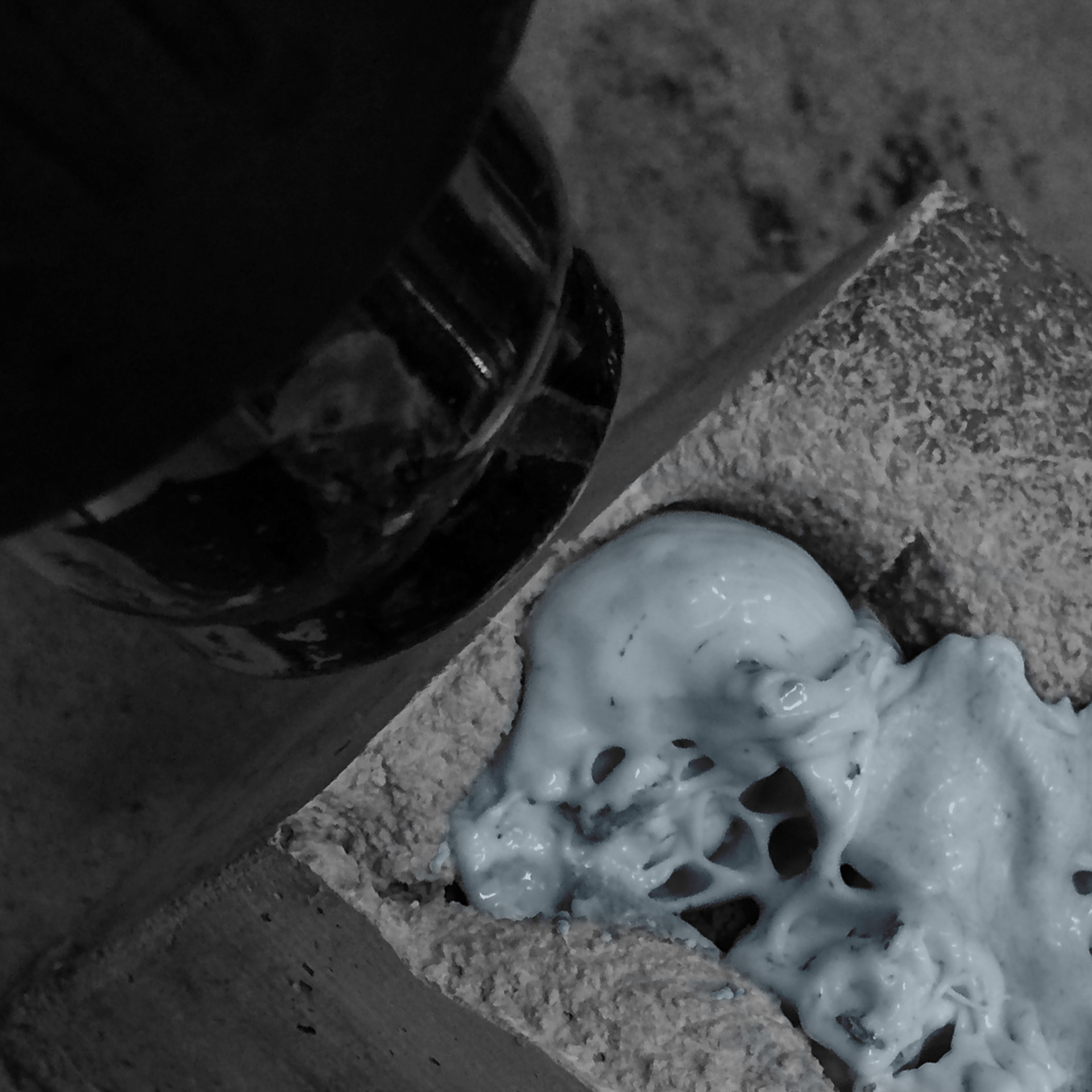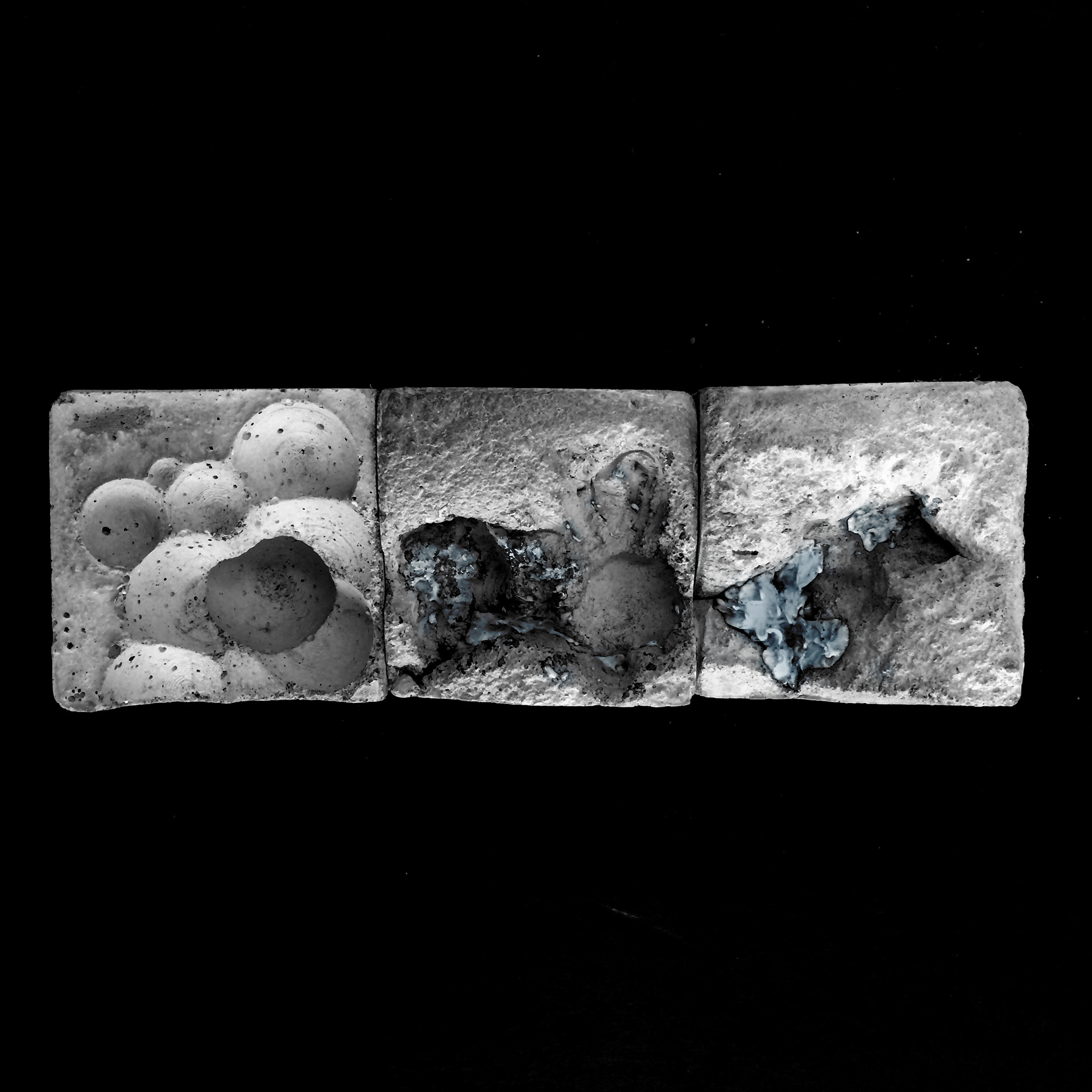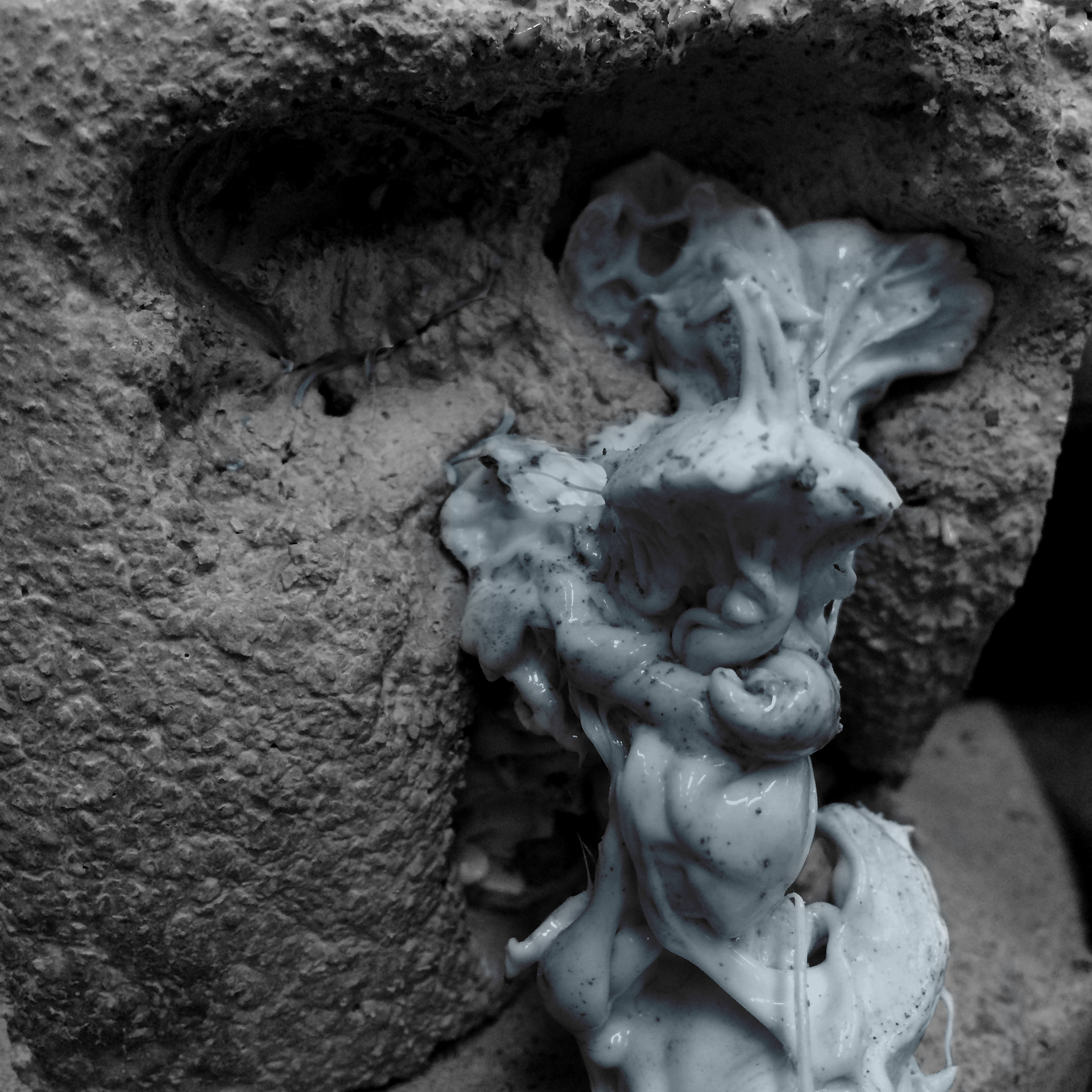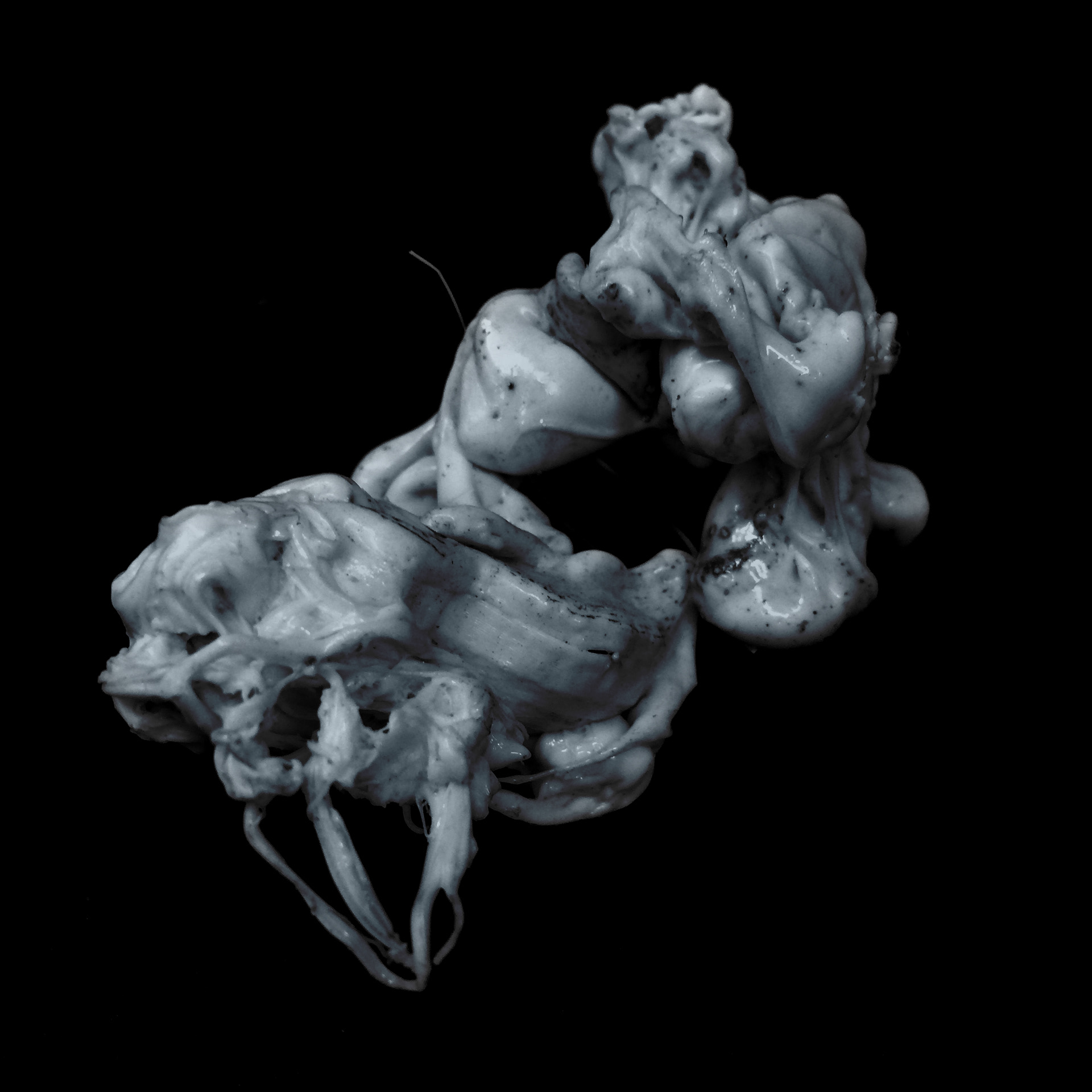 Exercising more control in the digital realm and 3D printing exposed the ways in which the materiality of PLA filament and cement exert their own agency. The process did not focus on the nature of a single object, but rather the relationships of each substance and their resulting network of surfaces. The plastic form and increasingly irregular, contaminated cement cubes are productive mess. They exist in a process in which debris and messiness are not fragments, fractures or less of a whole, but rather coherent objects within a network of assemblages.